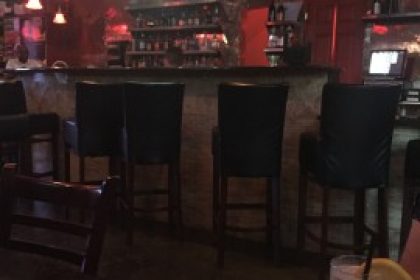 Don't drive down Pershing Road to fast because you will miss Truth Italian. If you aren't looking out for it, you will drive right past it.  The blacked out windows and doors almost make it seem like they are closed but don't turn away. Open that door and walk in to enjoy a pure gem.
With Italian restaurants today you expect much more. There are other excellent Italian restaurants and other ways of preparing the food besides the way Truth's does it. To me, Truth's gives epicurean treatment to home-style Italian dishes.
Many home-style Italian restaurants are basically pasta joints with veal. Every dish swims in sauce, is pumped with enough garlic to power a gas refinery, and appears to have been sloshed onto diners' plates like glop from the school soup tureen.
Aside from presenting its food appealingly, Truth's manages to mix a great many ingredients without smothering those ingredients' individual flavors. Sauces are nuanced and not overwhelming; vegetables are fresh and cheeses are artisanal. Everything is individually flavorful, while at the same time the whole dish tastes wonderful together. With a glass of wine, dinner at Truth's can be a festival in your mouth. Come hungry.
We started off with the Marinated Kale, which was marinated with lemon juice, extra virgin olive oil, parmesan cheese and red chilies. I was so good that I knew we were about to go on a journey of good eating. For our entrees we ordered the Balsamic Chopped Salad, which you have your choice of chicken or calamari with Spinach, kale, roasted tomatoes, goat cheese, marinated artichokes, and carrot straws. It was so good and even had leftovers. You can substitute salmon or shrimp for an up charge. We also ordered the Pasta Plate, which you get a choice of marinara, diavolo vodka sauce with your choice of angel hair pasta or penne. You can add meatball, Italian sausage, turkey sausage, grilled chicken or shrimp for an up charge. The pasta was cooked to perfection and the marina sauce was flavorful and delicious.
Truth has several well positioned TVs throughout the bar and dining areas.
There's a wonderful outdoor area to eat for late-evening schmoozing and noshing, and service is prompt and friendly.
Cheers,
Jordan & Marks
www.jordanandmarks.com